<![if !vml]>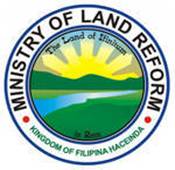 <![endif]>
KINGDOM OF FILIPINA HACIENDA
"The land of the Infinitum"
AUTOCRATIC MONARCHY
MINISTRY OF LANDREFORM
TO DATE CURRENT POSTING MAY 25, 2013
FOLLOW-UP LETTER REQUEST FOR EXPEDIENCY. ILIGAN R.T.C. HON. JUDGE ALBERTO ABRAGAN ( NEW***)
1. RESPONDENT : ILIGAN REGIONAL TRIAL COURT
PRESIDING JUDGE
BRANCH CLERK OF COURT
BRANCH 03, ILIGAN CITY
AND TO ALL WHOM IT MAY CONCERN:
"MOTION FOR ACTION IN THE ENFORCEMENT AND EXECUTION OF THE DECISION OF C.C. 3957P - LRA 496, 1903-2004- FORM 1-3 1764, AND P.D. 772 UPON THE TERMINATION OF THE REPUBLIC'S ADMINISTRATION, THE ILIGAN CADASTRE 292 PER CONSTITUTIONAL RIGHTS TOGETHER WITH THE DECISION OF THE CA.GR.SP.70014 PROMULGATED DECEMBER 11, 2009 AND GR. 171913 DECISION SEPTEMBER 26, 2006"
KINGDOM FILIPINA HACIENDA SOVEREIGNTY
MOVANT/OWNER
Executed: April 30, 2013 ( NEW***)
Respondent: HEIRARCHY
REPUBLIC OF THE PHILIPPINES
PASAY REGIONAL TRIAL COURT
HIS EXCELLENCY PRESIDENT BENIGNO AQUINO III
H.E. PRESIDENT BARRACK OBAMA
UNITED STATE PRESIDENT
HRH QUEEN ELIZABETH I
KINGDOM OF GREAT BRITAIN
INT'L C.J. H.E. PRESIDENT C.J. HISASHI OWADA
AND TO ALL WHOM IT MAY CONCERN:
Executed: April 17, 2013 and received by the IRTC
Respondent: ILIGAN REGIONAL TRIAL COURT
PRESIDING JUDGE
BRANCH CLERK OF COURT
BRANCH 03, ILIGAN CITY
AND TO ALL WHOM IT MAY CONCERN:
"Re: ENFORCEMENT OF THE WRIT OF EXECUTION EXECUTED BY THE UNDERSIGNED SUBJECT ON THE PROMULGATIION OF CA.GR.SP.70014, REPUBLIC OF THE PHIL., AND ET ALS;"
Executed March 10, 2013.
CA.G.R. S.P. 70014: DECISION NULL AND VOID AB INITIO, PETITIONER REPUBLIC OF THE PHIL., Intervenors and et als.
TERRITORIAL JURISDICTION SUMMARY EXPLAINS:
TREATY OF PARIS ROYAL DECREE 1764-1965
ROYAL DECREE 01-04; TORREN SYSTEM LANDFORM 1-3-1764
I. ORIGINAL CERTIFICATE TITLE "OCT" 01-04
II. WORLD ATLAS MAP PROVIDED IN THE BOOK OF REDEMPTION OF THE TREATY OF PARIS
III. PHILIPPINE MAP FOUND THE SAME HEREIN
IV. REGION X – MARIA CRISTINA-ILIGAN CITY MAP FOUND
IN PAGE 51
V. Sovereign Capital City, Iligan Cadastre 292 Region X
Recovery Plan
1. AFFIDAVIT CLAIM CAD. 292 OF KINGDOM FILIPINA HACIENDA
2. Empowerment Self Delineation
4. Empowerment And Cessation Of Cad 292 Iligan
6. ICLO Urgent Motion O.C.T.01-04
8. NCIP Hon. Chairwoman Z. B. H. Pawid
9. PNP Installation Existing I.P. Sovereign
10. Iligan City Acknowledgement Land Rights
11. PNP Enforcement to Defend the Constitution Article 1 Section 1
12. A.U. T.D. Iligan CAD Land Recovery Act
13. 44 Barangay CAD 292 CEASE AND DESIST
14. Masterlist 44 Of Barangay Officials
15. Certification Barangay Land Survey
Land Recovery Original Jurisdiction Region10